Download an e-galley!
Click the book cover to download an e-galley. If you would like to request an additional e-galley or ARC, please contact jhalper@amuniversal.com.
Thoughts of Dog by Matt Nelson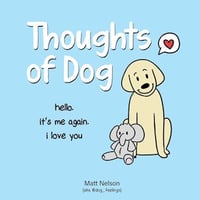 Based on the beloved Twitter sensation, Thoughts of Dog contains never-before-seen, sweet and funny reflections on life from the pup-spective of gooooob dog, who, above all else, loves their human.
How to Vegan by Stephen Wildish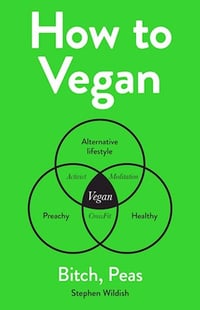 A hilarious, illustrated guide to eating vegan – without the judgment. Walking the line perfectly between tongue-in-cheek without being offensive to either vegans or meat-eaters, Wildish provides helpful and humorous infographs for being, shopping, and eating vegan.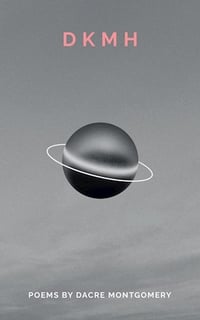 A story of living, imagery from bursts of color and feelings, and hallucinations of our imagination. Written by spoken word poet, podcaster, and Stranger Things star Dacre Montgomery, comes his debut collection of poetry DKMH.
Escape from a Video Game by Dustin Brady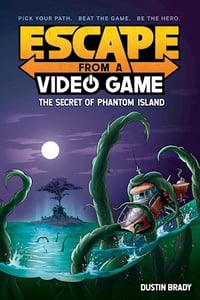 Young gamers control the action in this interactive new series from the bestselling author of Trapped in a Video Game. With more than 30 endings and an unlockable bonus adventure, The Secret of Phantom Island promises hours of screen-free fun.